Jerusalem Artichoke for Hunting and Game Acre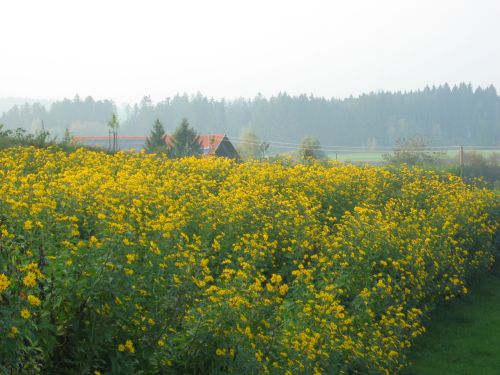 They are hunters and looking for a versatile plant for the installation of a wild packer. Then you have found something. Jerusalem artichokes grow up to 4 m high. The perennial plant forms in addition to the herb numerous frost-hard tubers with a high proportion of minerals, protein and the multiple sugar inulin. The stable herb of the Jerusalem artichoke plant, which forms beautiful yellow flowers in autumn, is very well accepted by animals as cover. The stems are rich in marrow and suitable as a windbreak due to their stability. A Topinambur Wildacker offers your animals excellent protection and cover. In late winter tubers are valued as a high quality food source.
Our Wildacker flyer for download
Jerusalem artichoke Wildacker with many advantages
Jerusalem artichoke is a weak seer and can cope with almost all types of soil .Except in the fields of water, this plant can be varied and valuable Dauerwildäcker werden.Selbst if you have strong boar stocking can be a well-established endangered game with Jerusalem artichoke keep well. Wildverbiss and damage in the forest go back and the animals have in the high winter a good natural food source .
Benefits for hunters and game
Endangered game protects the soil and forms diverse ecologically valuable stocks

The herb provides cover in the summer and autumn in the fall.

 

The dead herb forms even in winter, an optimal cover for low and large game

the frost-hard tubers guarantee the whole winter a valuable and tasty Äsung, the game biting on adjacent areas decreases significantly

The tubers drive once planted again and again and thus form without maintenance effort lasting existence

A topinambur Wildacker is due to its stability and height an ideal wind protection, the attractive flowers form a good bee pasture in late summer and early autumn
Buy game mix (October to April)
Effort and investment
Jerusalem artichokes Wildäcker can be invested with little effort. Fertilization is not necessary and with only moderate wild pressure Jerusalem artichoke does not need to be fenced. Topinambur prefered on all locations but prefers loose and sandy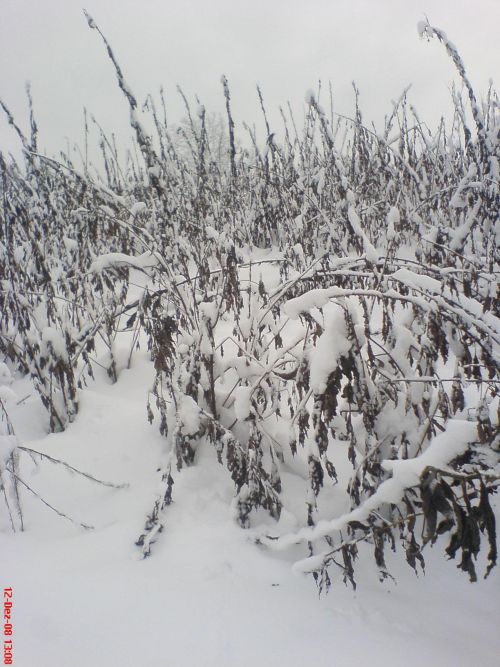 Floors.Waterlogging is an exclusion criterion for the planting of Jerusalem artichoke.
The future Wildacker should be largely free of high-growth root herbs such as Wheatgrass. Nursing measure is limited to keeping the Jerusalem artichoke in the first year of existence up to a height of 20 cm as weed-free. From this height, which is reached in mid-May, Jerusalem artichoke is so vigorous that other plants in the stock are suppressed.
Optimal planting time is in April or at low wild pressure in autumn. 1.5 hectares of seedlings are needed per hectare .
The tubers are set like potatoes. Best in a row dam culture with a row spacing of 75 cm and a distance in the row of 30 cm. But it is also possible to pull a Pflanzfurche and put the tubers there.
Design of the topinambur game bager
Design the Wildackers in strips of 5-7m width. In between, you sow other wild sugar strips with herb mixtures, cabbage or red clover. Through this type of installation, low and large game find the optimal, varied habitats with ideal hiding place and escape. Avoid a pure monoculture and provide your wild varied, diverse habitats available.
The dead stems remain for the whole winter as cover and emergency feed on the Wildacker. Should the game bite be strong in the adjacent area, the tubers can be plowed in the fall and winter to put the animals on it and reduce the wild pressure in the area. The game should, however, usually be free to feed itself. The game needs time until it discovers the Jerusalem artichoke. With Jerusalem artichokes, you have the opportunity to create an optimal, economically and ecologically valuable game farm.
sorts
Hunters report different experiences with Jerusalem artichoke. There are negative experiences when the wrong varieties are selected. Many hunters are unaware that topinambur is grown and bred in different varieties. The tuber color is not ausschalggebend important is that you get good, proven varieties or even better a mix of different Jerusalem artichokes varieties. We especially recommend the varieties Medius, Gute Gelb, Topstar and Waldspindel. Our customers are very satisfied with our game mix.

Cultivation of Jerusalem artichoke
location claim
no special requirements, prefers humus sandy soils with good water supply
planting
Tuber planting in early spring, cultivation like potatoes, best piled up, distance of the rows 75 cm, distance in the row 30 -35 cm, planting depth 5-7 cm, 1kg seedlings is sufficient for about 5 m², need for 1 ha 1.6 to.Jerusalem artichoke is perennial and suitable for permanent cultivation. Note that Jerusalem artichokes are strong and need a lot of space.
fertilization
Recommendation of the Society for Renewable Resources: 2-2.5 kg / m² manure. We recommend that you refrain from using mineral fertilizers.
plant protection
very robust plant, it can mildew, gray mold and white mold occur.
Jerusalem artichoke does not tolerate waterlogging.
A care course in the first year of cultivation makes sense against root weeds such as
eg couch grass. Recommended is a pile in May. Jerusalem artichoke settles after being established against all unwanted herbs.
harvest
depending on location and variety from the end of October with frost-free soil throughout the winter until April. Remove aboveground herb or leave it chopped on the field,
Harvest tubers with a potato harvester, vibrating sieve harvester or by hand.
storage
cool and dark, best with fleece covered, fresh vegetables! Jerusalem artichoke can be stored for up to 5 weeks
use
as food, Dietetic food, Wildacker, Biofuel, Ornamental plant